Local Ministries
Toni Cook
"For I was hungry and you gave me food, I was thirsty and you gave me drink, I was a stranger and you welcomed me, I was naked and you clothed me, I was sick and you visited me, I was in prison and you came to me."
– Matthew 25:35-36 –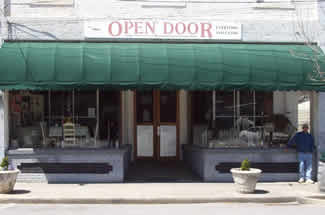 THE OPEN DOOR
The vision of the Open Door Ministries is to feed the hungry, provide a safe Christian environment that offers Christian centered educational programs and assistance to everyone. Our desire is to see those who enter our doors encounter the love and delivering power of God.  Providence Church members participate in this ministry by cooking and serving meals on a regular basis and through their tithes and offerings.
Website: http://www.opendoor-waynesville.org/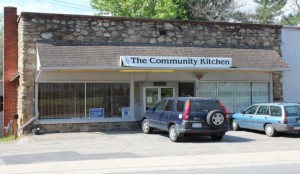 CANTON COMMUNITY KITCHEN

The Community Kitchen provides daily meals to those in need, Christian fellowship and the opportunity to meet and experience Christ. They offer Christ-centered ministries to any individual who desires to participate.  Providence Church supports this ministry through their tithes and offerings.
Website: http://www.cantoncommunitykitchen.org/
HAYWOOD CHRISTIAN MINISTRIES
HCM's purpose is to provide care in the name of Christ to persons in crisis: to be a clearing house for outreach concerns that are shared by the Christian Churches of Haywood County; and to offer spiritual and material assistance to the extent that resources are available through the cooperating churches and volunteers.  Providence Church has a collection bin outside the sanctuary where we donate non-perishable food that goes to Haywood Christian Ministries.  We have also supported their heating fund through tithes and offerings.
Website: https://www.facebook.com/pages/Haywood-Christian-Ministry/
 HAYWOOD PATHWAYS
Haywood Pathways is a nonprofit, Christian based shelter and was started when area churches of all denominations, nonprofits, and charities in Haywood County came together to provide a place where the homeless could not only have a warm place to sleep on a cold winters night, but to also give them the Gospel of Jesus Christ.  The shelter also provides avenues for them to overcome their situation and overcome their adversity through various programs provided by Mountain Projects and DSS among others. Providence Church supports the shelter through tithes and offerings.
Website: http://haywoodchristianshelter.org/

HAYWOOD HABITAT FOR HUMANITY
As an affiliate of Habitat for Humanity International, Haywood Habitat is committed to eliminating poverty housing in the community and to helping needy families realize their dream of home ownership. Millard Fuller, co-founder of Habitat for Humanity International, described the essence of Habitat as an opportunity to "let your light shine".  Members of Providence Church have worked on Habitat houses and support the ministry through tithes and offerings.
Website:  http://www.haywoodhabitat.org/
 
COMPASSION  INTERNATIONAL
In response to the Great Commission, Compassion International exists as an advocate for children, to release them from their spiritual, economic, social, and physical poverty and enable them to become responsible and fulfilled Christian adults.  Many members of Providence Church are sponsors of children through Compassion International.  Collection jars are available outside the sanctuary and members are encouraged to give their "change to make a change."
Website: http://www.compassion.com/about/about-us.htm
 
OPERATION CHRISTMAS CHILD
Since 1993, more than 100 million boys and girls in over 130 countries have experienced God's love through the power of simple shoebox gifts from Operation Christmas Child. Samaritan's Purse works with local churches and ministry partners to deliver the gifts and share the life-changing Good News of Jesus Christ.  Providence Church participates in the program by combining resources and efforts to create the boxes, and also help in the distribution centers.
Website: http://www.samaritanspurse.org/what-we-do/operation-christmas-child/

SALVATION ARMY  BELL RINGING
We have all heard the ringing of Salvation Army bells during the Christmas season. It serves as a reminder for the great needs that so many people face during this time of the year and the work that the Salvation Army does to comfort those who find themselves in difficult situations. Providence Church helps to spread joy by dedicating one day each season to ringing the bell outside a local retailer.
GIDEONS
The Gideon's International is an Association of Christian business and professional men and their wives dedicated to telling people about Jesus through sharing personally and by providing Bibles and New Testaments both locally and around the world.  We help to support the Gideons through our tithes and offerings.
Providence Church also supports members and friends who are called to various short-term missions in addition to other opportunities for ministry and evangelism as they arise.