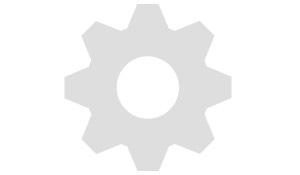 The Missions Committee of Providence Church is dedicated to enabling the church, through individuals and organizations, to proclaim the gospel of Jesus Christ locally and throughout the world. It is our desire that each member of the congregation has an opportunity to serve and fulfill the "GO" portion of our "Know, Grow, Go" discipleship statement in our local community of Haywood County.
Providence Church helps to support the following missionaries: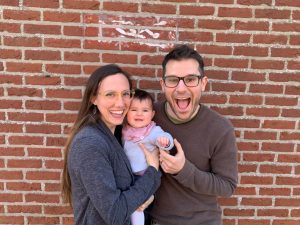 JULIAN AND RACHEL BACON & FAMILY
Julian and Rachel Bacon serve Christ in Belgium. Julian is a French-speaking Belgian citizen who is the French language pastor at an international church in Brussels called Lifepoint. Rachel, (daughter of Edward and Glenda Brouwer) is a Belgium coordinator for Community Bible Studies International and serves with others all across Europe in providing online Bible Study experiences for believers and inquirers of the faith. They are the joy-filled parents of Sophia, their first-born daughter.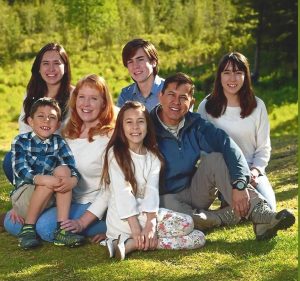 ERIC & EMILY LIZARAZU & FAMILY
The Lizarazu  family live near Cochabamba, Bolivia.  Eric works at Camp Kewina outside Cochabamba, where hundreds of Bolivian youth come for Christian training each year.
Web Site: http://boliviamissions.wordpress.com/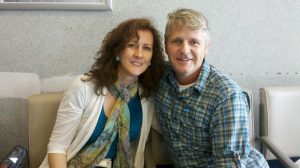 SHAWN & LISA STEWART
Shawn works with the Evangelical Presbyterian Church recruiting and connecting potential mission workers.
Web Site: www.engage2025.blogspot.com

COURTNEY & KRISTA ROES (& Alex)    
The Roes family is working through Greater European Mission and in partnership with EPC World Outreach in the area of technology outreach & discipleship
Web Site: www.RoesGarden.com
BRUCE & PAM SINCLAIR
Serving Uganda through Mission to the World.  Both teach at Westminster Theological College
MATT & LAURIE KRIEG
Laurie Krieg is a teacher, author, and Hole in My Heart Podcast host whose mission is to equip Jesus-followers with a gospel-centered approach to sexuality. Laurie speaks and trains extensively about the gospel, sexuality, and marriage–often alongside licensed therapist and her husband, Matt Krieg.   Laurie is the sister of Renée Allsbrook,  music director at Providence.
http://www.himhministries.com/
EPC World Outreach:
World Outreach (WO) is the mission sending agency of the Evangelical Presbyterian Church. WO's principal calling is to glorify God by starting disciple-making movements among least-reached people groups, especially among Muslims.
In these hard places, World Outreach generally works in one of three ways:
Engage 2025 – The EPC churches of a particular geographic area (a presbytery), in cooperation with WO, prayerfully adopt one or more unengaged Muslim people groups, and send a team of long-term workers to launch disciple-making movements among them.
International Theological Education Network (ITEN) – ITEN identifies and deploys gifted EPC teachers to assist national partners and institutions to develop disciples and disciple-makers among unreached people groups, especially Muslims.
Cooperative Agreements – WO partners with other compatible sending agencies (which have expertise WO lacks), to send EPC workers to make significant contributions to the goal of starting disciple-making movements among least-reached people groups.
WO currently has about 60 family units living primarily in a belt stretching from North Africa to Southeast Asia, all who have developed teams of financial and prayer supporters (both individuals and churches) before leaving for their fields of service.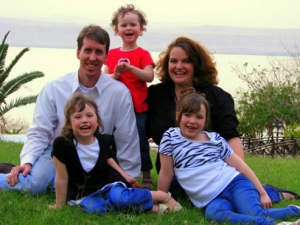 LANCE & LISA   
Lance & Lisa work through Pioneers and World Outreach (EPC) in church planting in the Middle East.
Web Sites:        www.pioneers.org    www.epc.org/mnistries/world-outreach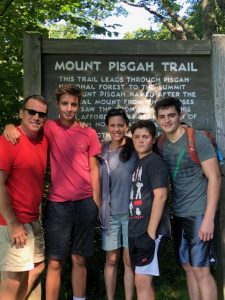 STEVE WOODWORTH AND FAMILY
Steve works with ITEN (EPC),  developing teachers among unreached peoples who will develop teachers among other unreached peoples. ITEN works in tandem with World Outreach church-planting efforts.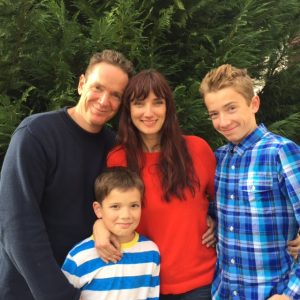 ADGER MCKAY AND FAMILY
Ministering to refugees in Germany through World Outreach (EPC).