STAFF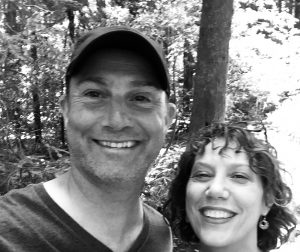 Edward Brouwer, Pastor. 
Edward has served as Providence's pastor since 2014.  Edward hales from Alberta Canada and graduated from the University of Alberta. He has made his home in the U.S. since 1997 after serving on the mission field.  He has been married to his wife Glenda for 30 years and they have three adult children: Natalie, Rachel (Julian Bacon) and Matthew (Clair).  He and Glenda settled in North Carolina, serving at Christ Community Montreat.  Edward received his MDIV from Gordon-Conwell Theological Seminary in 2011 and was officially ordained in 2012.  Edward and the Elders are responsible for discerning and communicating Providence's vision, while caring for and equipping people for the work of the Gospel in their lives.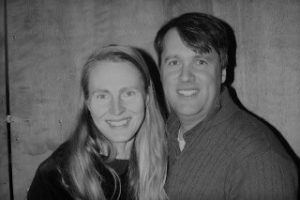 Renee Allsbrook, Music Director; Luke Allsbrook, Elder
Renee has served as pianist and music director at Providence since its founding in 2007. She enjoys parenting her four children alongside her husband of 24 years (Elder Luke Allsbrook), teaching piano, substitute teaching, and working with Junaluska Elementary's after school Bible Club. Renee has released an album of original songs, "Call it Joy," many of which Providence has incorporated into its worship services.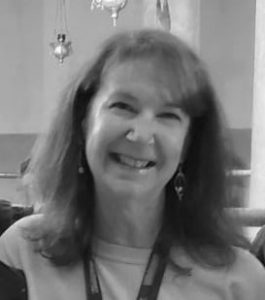 Linda Wilson, Administrative Assistant
Linda has served as Administrative Asst. to Pastor Brouwer since December 2020.  While originally from Colorado, Linda has lived in Waynesville, NC since 2014.  She has 1 son.  Linda enjoys hiking, traveling and enjoys serving her church and community.
ELDERS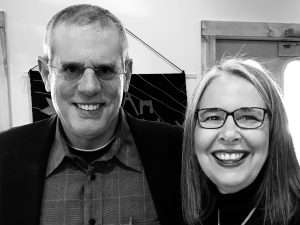 Bruce Kingshill, Treasurer & Elder
Bruce and his wife Susan are founding members of Providence Church.  Bruce is a CPA in Waynesville and Susan a retired school teacher.  They keep busy with 2 married daughters and grandkids!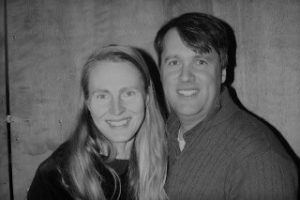 Luke Allsbrook, Elder
Luke Allsbrook was born in North Carolina and grew up in Augusta, Georgia. He met his wife of 25 years at Indiana University where they both attended as undergraduates. They have resided in Waynesville for 15 years and have four children, the oldest of which is in his second year of college. Luke is a charter member of Providence and has served on the session for three previous terms. He makes his living as a professional artist.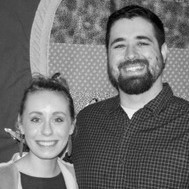 Wil Roberts, Elder
Will Roberts was born and raised in Haywood County and works for a local credit union. He is a charter member of Providence and previously served Providence as a deacon. He is married to Christina Roberts who also is a Haywood County native and teaches in the local public school system. In his first term as Elder, Will looks forward to how God will use him and Providence to glorify God's name. Will loves to camp and is an Eagle Scout.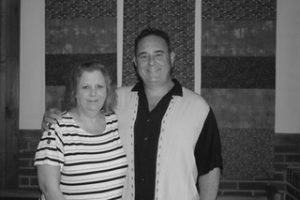 Derek Rhodarmer, Elder
Derek is a native of Haywood County and a teacher, artist, and entrepreneur by profession. Derek and Lisa have one son William who is a college student. Derek is a gifted artist working in various media. He fashions furniture from beautiful woods in his homesite workshop. Derek teaches in Asheville at the college level and serves on the mission team and does audiovisuals for worship.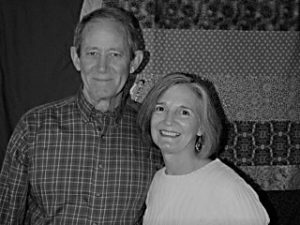 Sam Mitchell, Elder
Sam is a longtime resident of Haywood County and a founding member with his wife Renee of Providence EPC.  Sam and Renee are retired veterinarians and have three grown children and grandkids too!  Sam is gifted in many ways, including mechanically, and serves as the Building and Grounds Chair.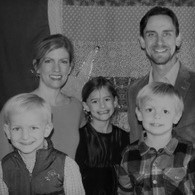 Jeffery Alt, Elder
Jeffery has served both as an elder and a deacon of Providence.  Jeffery is married to Jenny and they have three elementary school-aged children.  Jeffery is a veterinarian by profession and has a heart of service for Jesus.  Jeff serves as our elder liaison to the finance team.